ZW20-12 Outdoor AC High-Voltage Boundary Switch
(Automatic circuit recloser)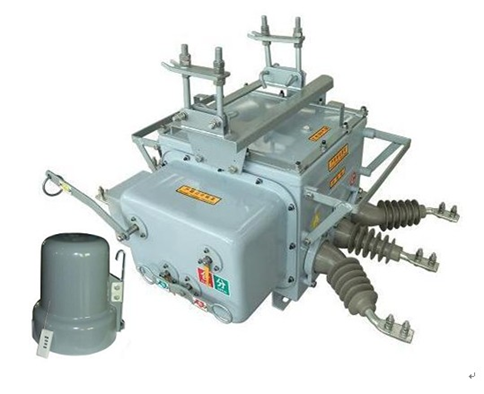 1.General Description
ZW20-12 Outdoor AC High-Voltage Boundary Switch is 3 phase.AC 50(60)Hz outdoor high voltage distribution equipment with 12kV rated voltage,which
can be used to open or close loading current. over-loading current and short-circuit current.It is widely used in urban electrical automatic network and comply
with GB1984-2003.
2.Applying conditions:
Ambient temperature;-30℃----+40℃,Daily average ≤25℃
Wind speed: ≤34m/s
Ambient pollution:Common III,special IV.
Altitude:≤1000m;(Not including special requirement)
Remark:Should discuss with manufacturer when applying condition is exceeded normal condition.
3. Structural characteristics:
1.Equipped with intelligent controller to achieve remote control,remote measure,remote detection and remote adjustment.
2.Operating mechanism:Operate by manual or electric in close range or remote-controlled operation.
3.Reliable seal:SF6 barometer measure that the pressure is 0.Adopt mature seal technology to avoid gas leak.
4.Unique Wiring method:Adopt silicone rubber tube to keep abundant insulating distance between terminals.Excellent outer insulation.
5. Safe use:Put explosion-proof equipment onto top tank to avoid high-temperature gas and splash leak,even if there is inner fault.
6.Equipped with controller and external voltage transformer to judge and test if there is inbound &outbound milliampere zero sequence current or circuit failure current between phases .
4.Technical specification
No.

Item

Unit

Data

1

Rated voltage

kV

12

2

Rated frequency

Hz

50/60

3

Rated power frequency withstand voltage/1min

kV

34/42(Dry)

4

Rated lighting impulse withstand voltage

kV

75

5

Rated current

A

630

1250

6

Rated short circuit breaking current

kA

20

25

7

Rated short time withstand current(4s)

25

31.5

8

Rated short circuit making current(peak)

50

50

9

Rated withstand current(peak)

62

63

10




80

80

11

Rated short circuit breaking times

Times

30

12

Rated duration of short circuit

s

4

13

Rated operating sequence




O-0.3s-CO-180s-CO

14

Mechanical life

Times

10000

15

Operating mechanism




CT20-S(manual), CT20-D (electric)
5. Overall drawing
6.Secondary connection diagram