KYN28A-12 Switchgear

Indoor AC armoured metal closure switch cabinet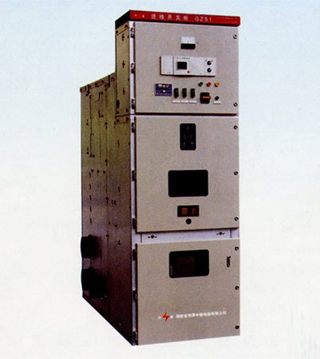 1.General Description:
KYN28-12 switchgear (indoor AC armoured metal closure switch cabinet) is a set of power distribution device of rated voltage 3.6 to 12kV three-phase AC 50/60Hz of single bus bar and single bus bar segmental system. It is applicable to power transmission of the power plant, power receiving and distribution of the electric system and the substation of the industrial enterprises to fulfill the aims of control, protection and inspection.It accords with IEC298,IEC694,GB3906,DL404 and DIN.VDE0670.
2.Working condition:
1.Ambient temperature;-10℃----+40℃
2.Relative humidity:daily average ≤95%,monthly average ≤90%
3.Seismic intensity :≤8
4.Altitude:≤1000m;(Not including special requirement)
5.Service environment:should be avoided fire, explosion risk, serious pollution, chemical corrosion and violent vibration
Uses should discuss with supplier if working condition exceed above range.
3.Technical data
Item

Unit

Data

Rated voltage

kV

3,6,7.2,12

Rated frequency

Hz

50

Rated current

A

630,1250,1600,2000,2500,3150,4000

Rated short time withstand current(4S)

kA

20,25,31.5,40,50

Rated withstand current(peak)

kA

50,63,80,100,125

Rated short circuit breaking current

kA

20,25,31.5,40,50

Rated short circuit making current(peak)

kA

50,63,80,100,125

Rated insulation levels

Rated power frequency withstand voltage/1min

kV

42

Rated lighting impulse withstand voltage

kV

75

Shell IP4X,(IP2X after opening door of insulating room& circuit breaker room)
4.Overall drawing
Height B




2300

(2200)

Width A

Rated current of sub-busbar is reached 1250A and Rated short time withstand current reached 40KA

800

Rated current of sub-busbar is reached 1600A and above

1000

Depth C

Cable inlet&outlet line

1500

Overhead inlet&outlet line

1660